The one on the left, with the copper hopper, in the picture is sold.
Back in the day of Warren Page and other top benchrest shooters, the powder measure to have was the Belding & Mull. You do not drop the powder directly into the case from the hopper but drop it into a calibrated drop tube and then pour it into the case with the drop tube. They are slow but extremely accurate. Both of these come with the calibrated drop tube and are excellent+ condition. One has the copper hopper and the other is see through plastic. They both have the "see through" window. The one with the copper hopper does not have a cap...easy fix.
The one on the right is marked "Tuckahoe". Have no idea why but it's a Belding & Mull. (that's funny.."tuck a hoe")
These will not fit easily into a $7 flat rate box so will need the $15 one which is safer as I can wrap it real good.
$85 for each....shipping included.-----6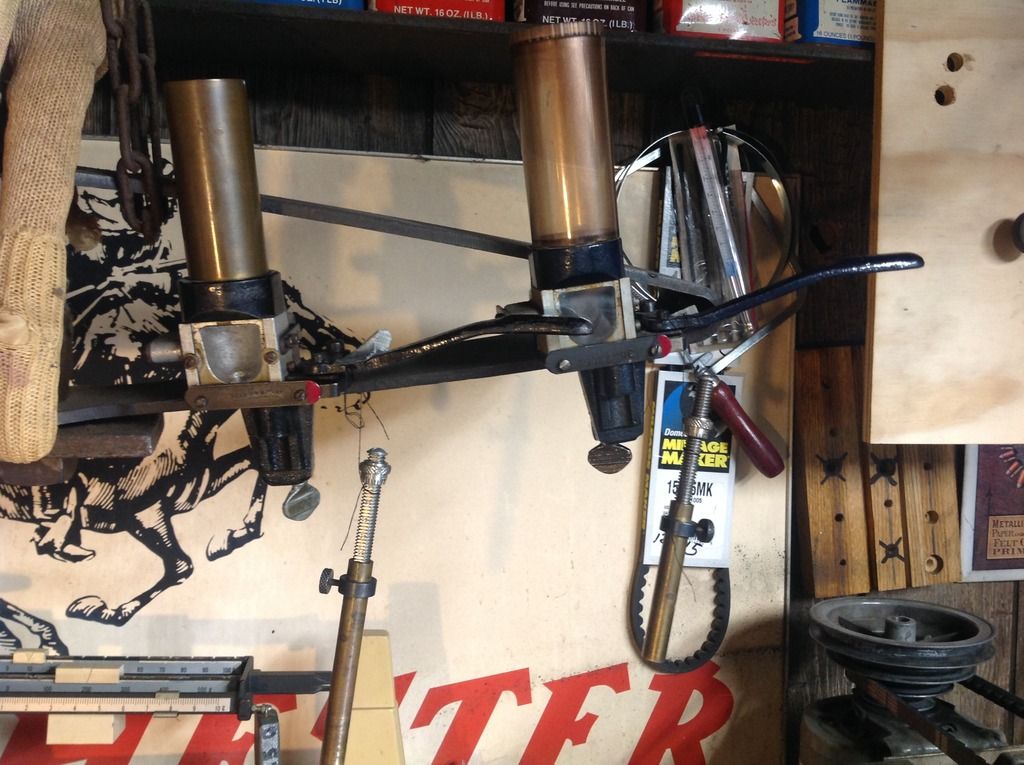 From a 1950 Shooters Bible. ($128 in today's money)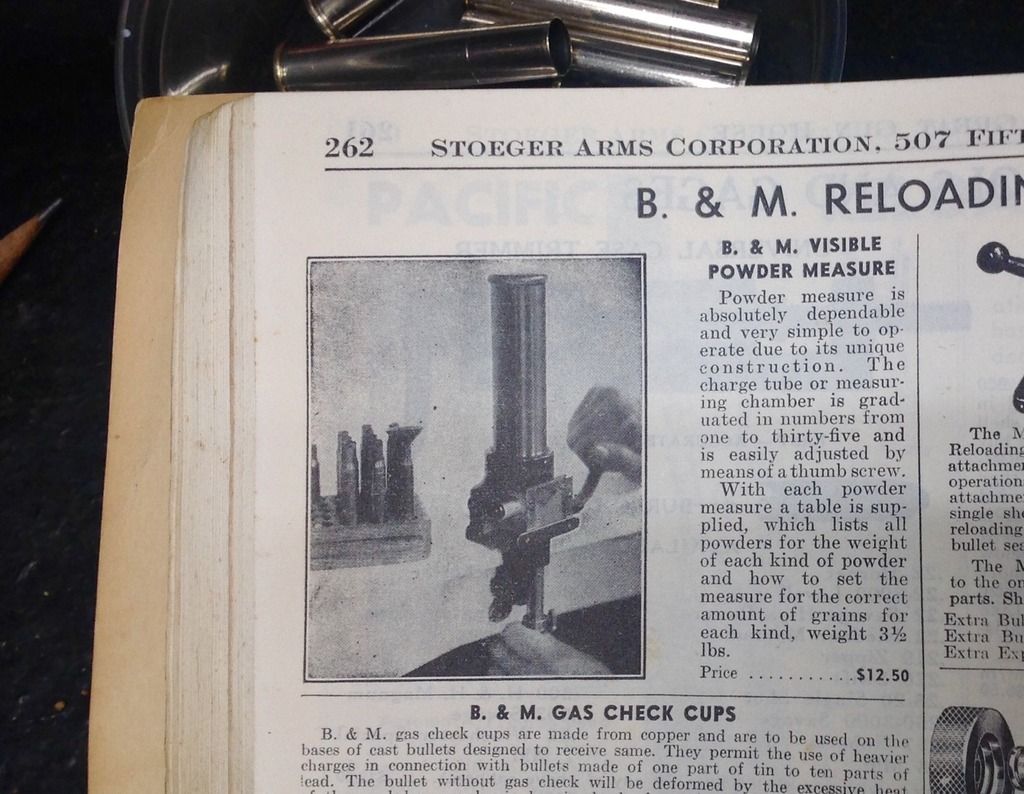 Testimonial from someone on "Cast Boolits"
http://castboolits.gunloads.com/showthr ... er-measure